---
These pages look best if you're using Netscape .
---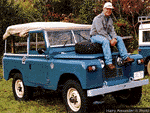 Hi there! I'm Jeff Berg, and this is FINSUP, my Land-Rover. For those who care, it's a 1967 Series IIa 88" . For those who don't, it's an old truck with a tire on the hood. Or as they'd say in England, where Land-Rovers are built, a tyre on the bonnet. The vehicle has undergone a frame-up restoration, and I took delivery in September, 1994.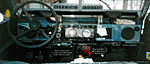 You might be interested in having a look at my dashboard. Several people on the LRO mailing list have asked about places to mount stereo speakers. I've solved that problem to my own satisfaction and I took a picture of my solution with a wide angle lens.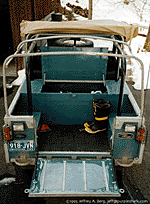 The rear tool locker has drawn many favorable comments from Rover enthusiasts such as those at the Mid-Atlantic Land Rover Rally .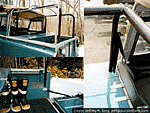 Another LRO list member was looking for a rollbar that would fit under the hard top during the winter. Mine meets that requirement.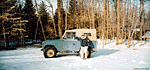 Here's a nice profile of my Rover and another look at me!
For a list of other Rover articles I've written or to contact me go here.
---
I don't want to see any more, take me back to the RoverWeb!